Retirement can cause a tremendous amount of anxiety. When the subject comes up, you might start to think about how much (or little) you have saved, whether you'll be able to leave the workforce on time and whether you'll outlive your savings. Although it's normal to be a little anxious, playing guessing games won't help you reach your goal any faster.
One way you can take charge of your retirement planning is to use a retirement calculator. This doesn't take the place of getting sound advice from a financial professional, but a retirement calculator can help you see how you're doing so you can stay on track with savings.
Are you unsure of how to get in control of your retirement savings plan? We've got you covered. Here are eight of the best retirement calculators.
1. The Fidelity Retirement Score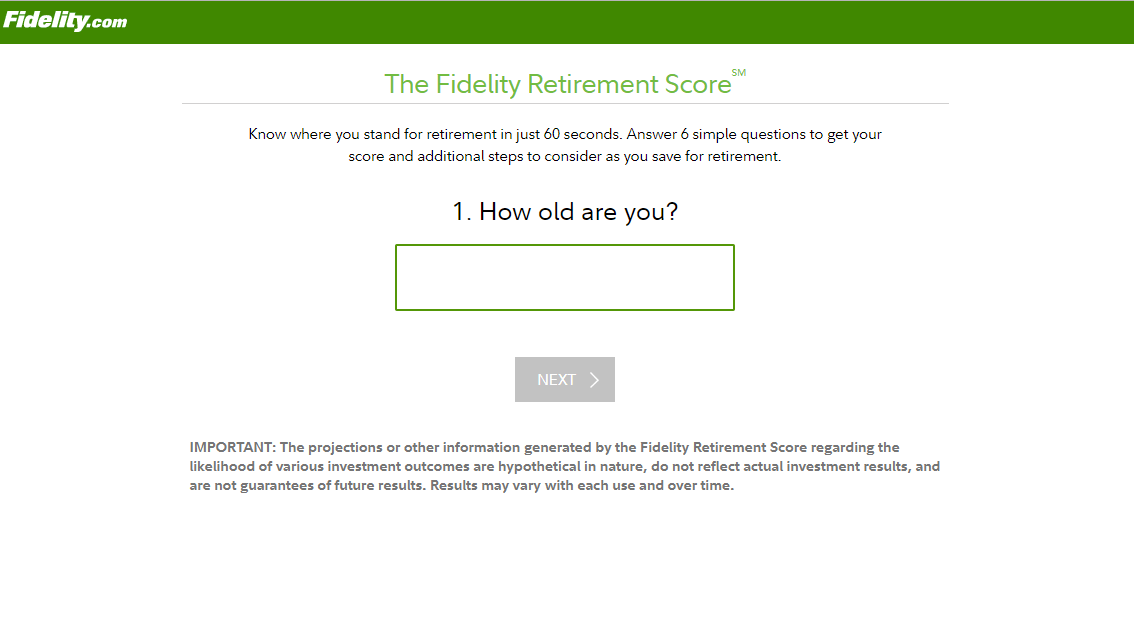 The Fidelity Retirement Score (www.fidelity.com) assesses your progress based on factors such as your age, annual income, monthly savings, and total investments. Based on your answers, you'll get a score (from zero to 150) telling you where you stand with your retirement savings.
The score allows you to see how you compare with others in your age and salary range, as well as and all other retirement savers. After you take a quick survey, you can sign up to get a more detailed view of your retirement finances and suggestions for a strategy to help you improve savings.