2. Antonio Brown: Rolls Royce Wraith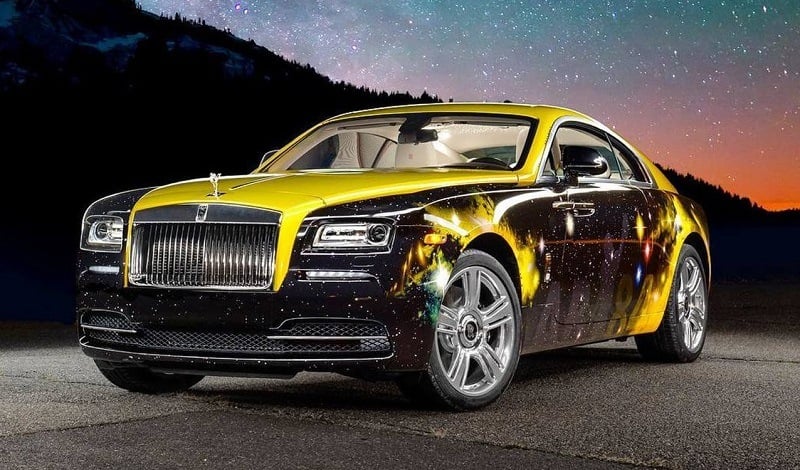 The Rolls Royce Wraith features a satellite-assisted transmission and the usual flourishes you expect from a car that costs $315,000. However, Antonio Brown took it to another level with the intergalactic themes of his custom-wrapped Wraith.
Brown's cars caused such a stir in Steelers training camp that Brandon Marshall made him a bet. Marshall promised Brown a Porsche if Brown finished with more receiving yards than Marshall. Should Marshall win, he'd get Brown's Wraith. Almost one year later, Brown was still waiting on the payoff.