If you've ever wondered how an athlete can spend tens of millions of dollars, we have one idea: cars. The most car-obsessed sports stars start building their collections early and never stop. You will see showcases at any NFL training camp, MLB Spring Training, and wherever else athletes congregate in warm weather.
Naturally, you'll see exotic cars that are impossible to find, and you'll definitely come across customized models that stretch the bounds of good taste. But you have to spend the money somehow, we suppose. Here are 25 of the most expensive cars star athletes showed off over the years.
1. Robinson Cano: Ferrari 458 Italia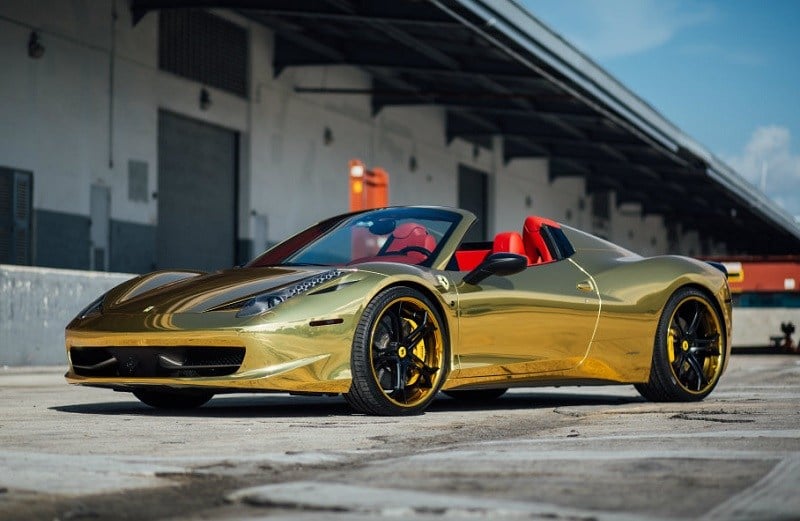 Baseball fans know seven-time All-Star Robinson Cano for his power at the plate and smoothness in the field. However, you may not be aware of his passion for exotic cars. Cano had MC Customs personalize a Ferrari 458 Italia for him in 2014.
It features forged Vellano wheels and a gold "wet mirror" finish. No matter where you stand on the paint job, you have to admire the artistry on Cano's Ferrari. With the additions, this car easily tops $300,000.