9. 1990-1997 Mazda MX-5 Miata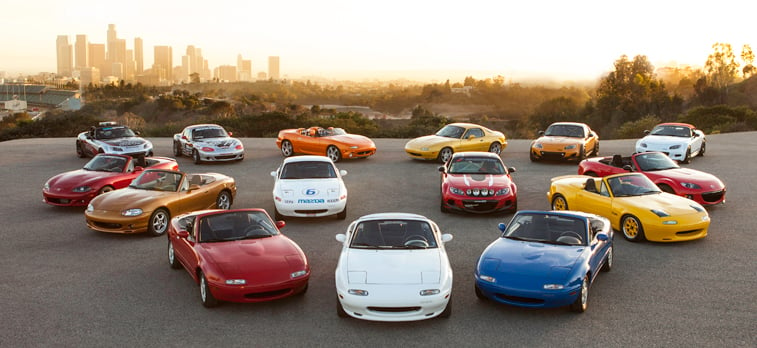 Launched in 1990 as a modern interpretation of the classic British roadster, the Miata has become one of the most beloved cars ever built. Now in its 25th model year, Mazda has sold more than 900,000 Miatas. The car's reliability, affordability, and relative ubiquity make it a great entry-level sports car. After a quarter-century of the Miata, it's hard to imagine the automotive landscape without the little roadsters, and first-generation cars are already being snatched up as collectibles. The Miata came in at 27th on eBay's list.
8. 2000-2005 Toyota MR2 Spyder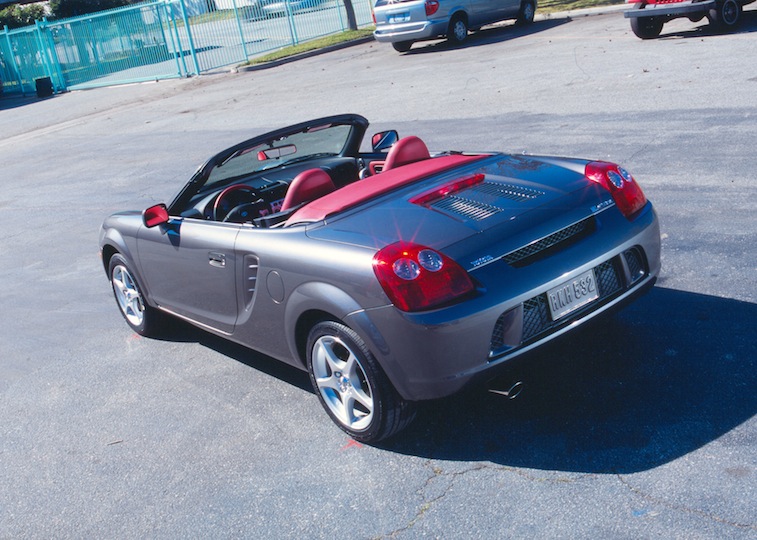 When Toyota introduced the original MR2 in 1984, it competed with a crowded field of small, affordable sports cars like the Fiat X1/9, Honda CR-X, and, later, the Mazda Miata. The car left the American market in 1995 only to return in 2000 as a convertible-only Spyder version. By then, the car looked spartan compared to the Miata, Porsche Boxster, and Honda S2000.
With a lack of a hardtop model and non-existent storage space, the car sold poorly compared to its more civilized rivals, and Toyota pulled the car from its U.S. lineup in 2005. But who buys a sports car for sensibility? The final-generation MR2 offered one of the purest driving experiences of its era and is that rarest of modern cars: an exciting Toyota. While they can still be had for used car money, the MR2 came in at number 25 on eBay's list and is a safe bet for future classic status.